If you've visited Wit and Sin before, then you know I'm a HUGE fan of Jill Shalvis's Lucky Harbor series. This is my go-to series for when I want sexy, funny contemporary romances. I'm thrilled to be a part of the
Once in a Lifetime
blog tour, particularly since
Once in a Lifetime
is one of my favorite books in the series (and that's saying something). Not convinced? Check out
my review
of
Once in a Lifetime
to see what I had to say about Ben and Aubrey. Then make your way down this page to read some delightful
Q&As
with Ms. Shalvis, read a deliciously sexy
excerpt
from
Once in a Lifetime
, and
enter to win some fabulous prizes
from Ms. Shalvis's publisher, Forever!
1. Ben is pretty handy (and handsy!)—do you trust Alpha Man to handle construction projects around the house or do you prefer to hire someone with official qualifications?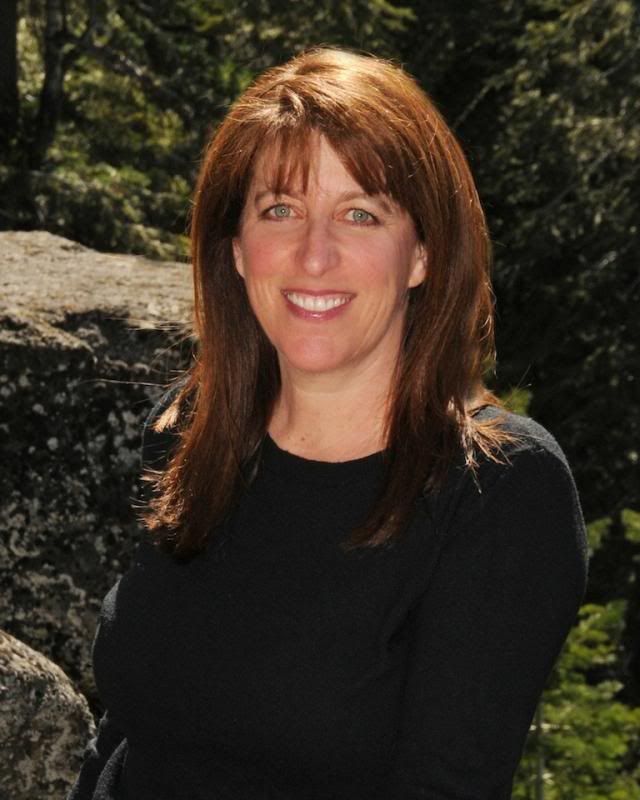 Ha. Alpha Man is a general contractor. He does it all, thankfully, since I can't fix a damn thing without breaking it.
1. What would readers be surprised to find out about you?
That I'm not a natural romantic at heart. I have to work at it. Ask poor Alpha Man, my idea of romance is Taco Bell on a dock at the lake…
3. What's your idea of a dream vacation?
Somewhere on an island with warm sun, calm waters, and an outlet to charge my Kindle. Oh, and food that magically appears…
4. What's the funniest "meet-cute" you've ever written?
Well, it might just be in
Once In A Lifetime
, when in the opening scene, Aubrey tosses her drink in Ben's face.
5. What can your fans look forward to next in the Lucky Harbor series?
Next up is a Lucky Harbor trilogy for this coming summer and fall,
It's In His Kiss
,
He's So Fine
, and
Once In A Million
, the stories of the three sexy hot guys who run Lucky Harbor Charters.
Where to find Jill Shalvis on the Web:
Website
|
Twitter
|
Facebook
|
Goodreads
"You're incredible, Ben, you know that? You're an insensitive, first-class jerk, and–"
He leaned in. "And what?" he asked, voice dangerously low.
"And…" Stymied at her ridiculous and constant reaction to him, Aubrey put her hands to his chest to give him another shove, but somehow got her wires crossed and she fisted his shirt instead.
"Dare me," he said softly.
Oh, how she hated how well he knew her. "I dare you to kiss me," she whispered, and then to make sure he did, she put her mouth on his first…
Purchase
Once in a Lifetime
here:
Amazon
|
Barnes & Noble
|
Indiebound
|
iTunes
Grand prizepack featuring the entire Lucky Harbor series by Jill Shalvis!
5 copies of
Once in a Lifetime
by Jill Shalvis.
Enter here:
a Rafflecopter giveaway